Emotions are a complex and integral part of the human experience, and sometimes they can become overwhelming. Anxiety and depression are two common emotional states that can impact our lives significantly. While they may share some similarities, they are distinct in their nature and effects. In this article, we'll explore the key differences between anxiety and depression, helping you gain a clearer understanding of these emotions and how to differentiate between them.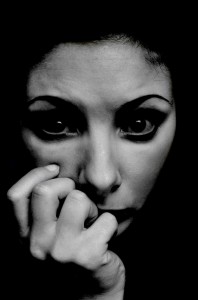 Defining Anxiety and Depression
Anxiety: Anxiety is characterized by persistent feelings of worry, fear, or unease. It often manifests as a heightened state of alertness and a constant anticipation of potential threats or dangers. Physical symptoms such as rapid heartbeat, restlessness, and difficulty concentrating are common when experiencing anxiety. While some level of anxiety is normal and even adaptive, excessive or prolonged anxiety can interfere with daily functioning and well-being.
Depression: Depression, on the other hand, is marked by persistent feelings of sadness, hopelessness, and a lack of interest or pleasure in activities that were once enjoyable. It goes beyond the occasional "blues" and can lead to changes in appetite, sleep patterns, energy levels, and concentration. Depression can make even simple tasks feel overwhelming and drain one's motivation and zest for life.
Key Differences
Emotional Focus:
Anxiety is primarily characterized by intense worry, fear, and a sense of impending doom. It often revolves around specific situations or future events.
Depression is characterized by a deep sense of sadness, emptiness, and despair. It can lead to a lack of interest or pleasure in activities that once brought joy.
Physical Symptoms:
Anxiety often comes with physical sensations such as restlessness, muscle tension, sweating, and trembling.
Depression is associated with physical symptoms like fatigue, changes in appetite and sleep patterns, and aches and pains.
Thought Patterns:
Anxiety tends to involve racing thoughts, excessive rumination, and a heightened state of alertness.
Depression often leads to negative thought patterns, self-criticism, feelings of worthlessness, and a lack of motivation.
Focus on Time:
Anxiety often fixates on the future and potential threats, leading to "what if" scenarios.
Depression often involves dwelling on the past, regrets, and feelings of hopelessness about the future.
Response to Situations:
Those with anxiety may overreact to situations they perceive as threatening, often engaging in avoidance behaviors.
Individuals with depression may have a reduced capacity to respond to situations, often experiencing a lack of energy or motivation.
Physical Health Impact:
Anxiety can lead to physical symptoms like headaches, gastrointestinal issues, and high blood pressure.
Depression is associated with a weakened immune system, making individuals more susceptible to illnesses.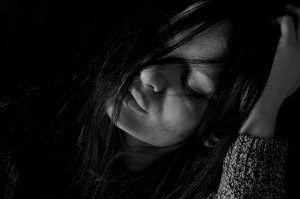 Seeking Help and Support
Both anxiety and depression are treatable conditions, and seeking professional help is essential for managing and overcoming these emotions. Mental health professionals, such as therapists, counselors, and psychiatrists, can provide tailored strategies and interventions to address anxiety or depression.
Understanding the differences between anxiety and depression is crucial for recognizing and addressing these emotions effectively. While anxiety involves excessive worry and fear about future events, depression centers around persistent feelings of sadness and hopelessness. Both conditions can significantly impact daily life and well-being, but seeking appropriate support and treatment can lead to positive outcomes. If you or someone you know is experiencing symptoms of anxiety or depression, remember that help is available, and reaching out for support is a courageous step toward emotional well-being.