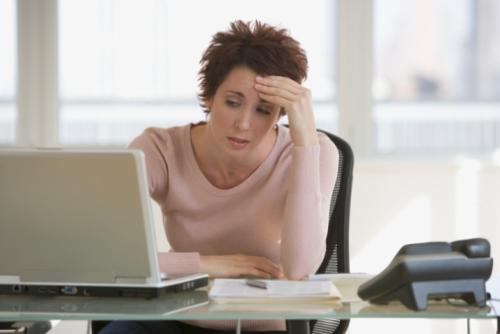 In the fast-paced world we live in, stress has become an almost unavoidable part of daily life. From tight deadlines at work to personal responsibilities, stress can manifest in various forms and affect our physical, mental, and emotional well-being. However, understanding the causes and effects of stress, as well as learning effective management techniques, can empower us to lead healthier and more balanced lives. In this guide, we'll delve into the world of stress, its impact on our bodies and minds, and practical strategies to mitigate its effects.
What is Stress?
Stress is the body's natural response to a perceived threat or demand. It triggers a complex chain of physiological and psychological reactions that prepare us to face challenges, commonly known as the "fight or flight" response. While stress can be beneficial in short bursts, chronic stress – when this response is triggered frequently or continuously – can lead to a range of health issues.
Causes of Stress
Stress can stem from various sources, both external and internal. External stressors include work-related pressures, financial difficulties, relationship problems, and major life changes such as moving or starting a new job. Internal stressors, on the other hand, are often related to our thoughts, feelings, and perceptions. Negative self-talk, unrealistic expectations, and perfectionism can contribute to internal stress.
Effects of Stress
The effects of stress are far-reaching and can impact every aspect of our lives. Physically, stress can lead to headaches, muscle tension, fatigue, and even more serious conditions like cardiovascular problems. Mentally and emotionally, stress can manifest as anxiety, irritability, mood swings, and difficulty concentrating. Prolonged stress can also weaken the immune system, making us more susceptible to illnesses.
Managing Stress Effectively
Fortunately, there are numerous strategies we can employ to manage and reduce stress in our lives:
Healthy Lifestyle: Engaging in regular physical activity, maintaining a balanced diet, and ensuring adequate sleep can significantly lower stress levels. Exercise releases endorphins, the body's natural stress fighters, while a nutritious diet and proper sleep contribute to overall resilience.
Mindfulness and Relaxation Techniques: Mindfulness meditation, deep breathing exercises, and progressive muscle relaxation are effective techniques to calm the mind and relax the body. These practices can help shift our focus away from stressors and bring about a sense of calm.
Time Management: Learning to prioritize tasks, set realistic goals, and delegate responsibilities can help prevent feeling overwhelmed. Effective time management allows for better control over our schedules and reduces the likelihood of last-minute stressors.
Social Support: Connecting with friends, family, and support groups can provide a valuable outlet for sharing concerns and receiving empathy. Social interactions offer emotional validation and can help alleviate feelings of isolation.
Hobbies and Creative Outlets: Engaging in activities you enjoy – whether it's painting, gardening, or playing a musical instrument – can serve as a healthy distraction from stress and foster a sense of accomplishment.
Limiting Technology: While technology has its benefits, constant connectivity can contribute to stress. Designating specific times to disconnect from screens can help create mental space and reduce digital-related stress.
Seeking Professional Help: If stress becomes overwhelming and begins to interfere with daily functioning, seeking guidance from a mental health professional is crucial. Therapists can provide coping strategies, cognitive-behavioral techniques, and a safe space to explore and manage stressors.
Conclusion
Stress is an inevitable part of life, but it doesn't have to control us. By understanding its causes and effects, and by adopting healthy coping strategies, we can effectively manage stress and minimize its negative impact on our well-being. Remember, it's okay to ask for help when needed, and taking proactive steps towards stress management is a powerful investment in our physical and mental health.