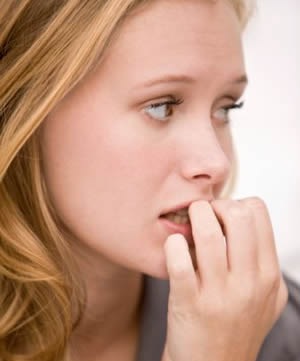 Anxiety is a prevalent emotion that affects people from all walks of life. Whether it's the anticipation of a big presentation, meeting new people, or facing uncertain situations, anxiety can manifest in various ways. In this comprehensive guide, we will delve into the world of anxiety, exploring its types, causes, symptoms, and most importantly, practical strategies to manage and alleviate it. Let's unlock the secrets to understanding and conquering anxiety for a happier, more balanced life.
What is Anxiety?
At its core, anxiety is a natural response designed to protect us from danger. It triggers our "fight or flight" mechanism, a survival instinct developed through evolution. However, in today's fast-paced world, this mechanism can sometimes work against us, leading to excessive worry and stress.
Types of Anxiety Disorders:
Anxiety can take on different forms, ranging from generalized anxiety disorder (GAD) and panic disorder to social anxiety and specific phobias. Recognizing the specific type of anxiety is crucial for implementing effective coping strategies.
Common Causes of Anxiety:
Anxiety is often a result of a combination of factors, including genetic predisposition, brain chemistry imbalances, life events, personality traits, and environmental influences. Understanding these triggers can help in addressing anxiety more effectively.
Identifying Anxiety Symptoms:
Anxiety can manifest both physically and emotionally. Physical symptoms may include rapid heartbeat, shortness of breath, trembling, and digestive issues. Emotionally, individuals may experience restlessness, irritability, excessive worry, and difficulty concentrating.
Coping Strategies for Managing Anxiety:
a. Breathing Exercises: Practicing deep breathing techniques can calm the nervous system and reduce anxiety levels.
b. Mindfulness and Meditation: By focusing on the present moment, mindfulness and meditation can alleviate anxiety by redirecting attention away from worries.
c. Regular Exercise: Engaging in physical activities releases feel-good hormones, like endorphins, which can improve mood and reduce stress.
d. Healthy Lifestyle: A balanced diet, sufficient sleep, and limiting caffeine and alcohol intake can positively impact anxiety levels.
e. Cognitive-Behavioral Therapy (CBT): CBT is an evidence-based approach that helps identify and challenge negative thought patterns contributing to anxiety.
Seeking Professional Help:
While coping strategies can be beneficial, some cases of anxiety require professional assistance. If anxiety significantly interferes with daily life, persists for extended periods, or leads to thoughts of self-harm, seeking help from a mental health professional is crucial. They can provide personalized treatment options, such as therapy or medication, tailored to individual needs.
Self-Help Resources and Support:
In today's digital age, various self-help resources and support groups are available for individuals dealing with anxiety. Online forums, informative websites, and educational videos can offer valuable insights and a sense of community for those seeking to manage their anxiety better.
Anxiety is a common human emotion, and understanding its causes, symptoms, and coping strategies is essential for achieving emotional well-being. By employing mindfulness techniques, regular exercise, and maintaining a healthy lifestyle, individuals can take significant steps towards managing anxiety more effectively. Remember, seeking professional help is not a sign of weakness but a courageous step toward reclaiming control over your life. Together, let's navigate the path to a more balanced and anxiety-free existence.