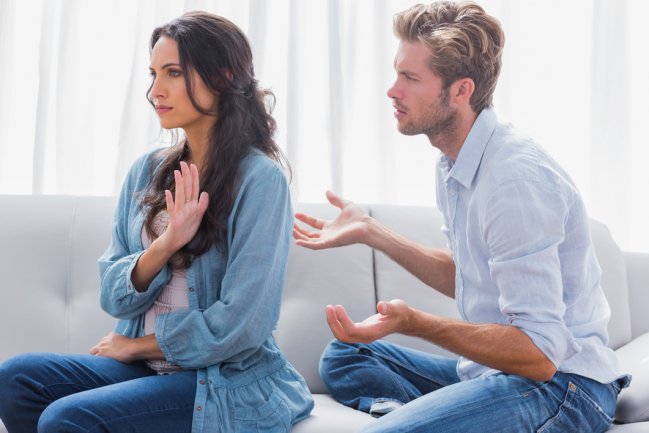 Trust is the foundation of any healthy and fulfilling relationship. However, when mistrust takes root, it can cast a heavy burden on the connection between individuals. The effects of mistrust are far-reaching, causing emotional turmoil and undermining the bond that holds relationships together. In this article, we'll delve into the consequences of mistrust and offer insights into how to address and overcome this challenge.
Erosion of Intimacy: Mistrust creates a barrier that prevents genuine emotional intimacy from flourishing. Open communication and vulnerability become challenging when doubt lingers.
Communication Breakdown: Mistrust often leads to communication breakdown. Partners may avoid discussing sensitive topics, leading to misunderstandings and unresolved issues.
Cycle of Suspicion: Once mistrust is present, it can spiral into a cycle of suspicion. Partners may constantly question each other's motives and actions.
Emotional Distance: Mistrust can cause partners to emotionally distance themselves as a defense mechanism. This can lead to feelings of isolation and loneliness.
Undermining Self-Esteem: Being on the receiving end of mistrust can lead to self-doubt and lowered self-esteem, as individuals begin to question their worthiness.
Jeopardizing Future Plans: Mistrust can hinder the ability to make joint decisions and future plans, as doubts about the relationship's stability persist.
Insecurity and Anxiety: A relationship marred by mistrust can give rise to insecurity and anxiety, as individuals worry about the stability of the bond.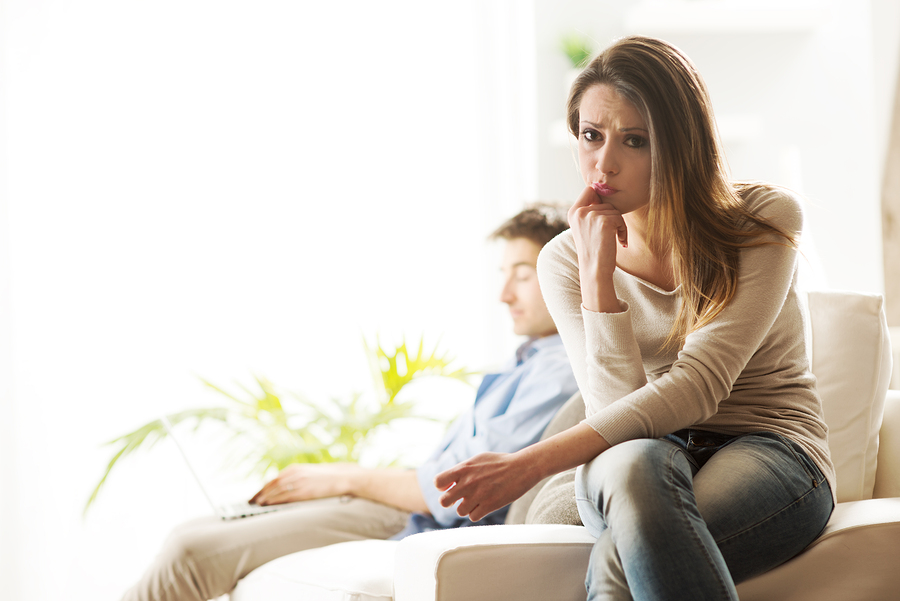 Addressing Mistrust
Open Communication: Honest and open conversations are essential to addressing mistrust. Partners should feel safe discussing their concerns and fears.
Acknowledging the Issue: Both partners need to acknowledge the presence of mistrust and its impact on the relationship. Avoiding the issue only perpetuates the cycle.
Seek Professional Help: If mistrust is deeply entrenched, seeking couples therapy can provide a neutral space for constructive communication and healing.
Personal Reflection: Individuals should reflect on their own behaviors and feelings that contribute to the mistrust. Self-awareness is key to growth.
Rebuilding Trust: Rebuilding trust is a gradual process that requires patience and effort from both partners. Consistent actions and transparency are vital.
Overcoming the Burden
Empathy and Understanding: Both partners should strive to understand each other's perspectives and emotions. Empathy can bridge the gap caused by mistrust.
Transparent Actions: Demonstrating trustworthiness through transparent actions is crucial for rebuilding trust. Consistency in behavior reinforces the sense of security.
Forgiveness: Forgiving past transgressions is a necessary step in the healing process. Holding onto resentment hinders the ability to move forward.
Setting Boundaries: Clear boundaries can help rebuild trust by providing a sense of safety and predictability in the relationship.
Investing in Self-Healing: Individuals impacted by mistrust should focus on their own healing journey. Seeking personal growth and self-care is essential.
Navigating the Healing Process
Patience: Healing from mistrust takes time. Both partners need to be patient and committed to the process.
Openness to Change: Embrace the opportunity for growth and change. The healing process can lead to a stronger, more resilient relationship.
Learn from the Experience: Use the experience of overcoming mistrust as an opportunity to learn about effective communication, vulnerability, and trust-building.
Mistrust is a heavy burden that can cast a shadow over even the most loving relationships. Recognizing its consequences is the first step toward addressing and healing from its effects. Open communication, empathy, and a willingness to work together are essential components of overcoming mistrust. While the journey may be challenging, the result can be a relationship that is more resilient, authentic, and capable of weathering future storms. Remember that with dedication, patience, and the right tools, it is possible to lighten the burden of mistrust and rediscover the joy and connection that healthy relationships bring.