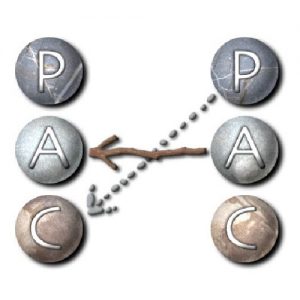 Communication is the foundation of human interaction, and understanding the dynamics of our interactions can pave the way for healthier relationships and personal growth. Transactional Analysis (TA) is a powerful psychological theory that offers insights into our communication patterns, behavior, and relationships. In this article, we'll explore the concept of Transactional Analysis, its key components, and how it can empower you to navigate interactions with clarity and awareness.
What is Transactional Analysis?
Transactional Analysis is a psychological theory developed by psychiatrist Eric Berne in the mid-20th century. It focuses on understanding human behavior, communication, and relationships through the lens of transactions – the exchanges of thoughts, feelings, and actions between individuals. TA provides a framework to analyze these transactions and gain insights into our motivations, emotions, and patterns of interaction.
Key Concepts of Transactional Analysis
Ego States: TA proposes that each person has three primary ego states: Parent, Adult, and Child. These ego states represent different aspects of our personality and influence our thoughts, emotions, and behaviors in interactions.
Parent Ego State: This is influenced by external sources such as authority figures or caregivers. It can be nurturing (Nurturing Parent) or controlling (Critical Parent).
Adult Ego State: The Adult ego state is rational, logical, and objective. It processes information without emotional bias.
Child Ego State: The Child ego state reflects emotions, memories, and feelings from childhood. It can be Free Child (spontaneous and creative) or Adapted Child (obedient and conforming).
Transactions: Transactions are the interactions that occur between different ego states of individuals. They can be complementary (matching ego states) or crossed (different ego states), leading to various outcomes and emotional responses.
Life Positions: TA identifies four life positions that individuals adopt as a result of early experiences and interactions:
I'm OK, You're OK
I'm OK, You're Not OK
I'm Not OK, You're OK
I'm Not OK, You're Not OK
Understanding these positions can shed light on how we perceive ourselves and others, influencing our behavior and relationships.
Strokes: Strokes refer to the recognition, attention, and validation we receive from others. Positive strokes contribute to our sense of worth, while negative strokes can impact our self-esteem and interactions.
Applications of Transactional Analysis
Improved Communication: TA enhances communication by helping individuals recognize their ego states and understand the ego states of others. This awareness promotes effective and clear communication, reducing misunderstandings and conflicts.
Enhanced Relationships: By understanding ego states and transactions, individuals can navigate relationships with empathy and compassion. This leads to healthier interactions and stronger connections.
Personal Growth and Self-awareness: TA encourages self-reflection and self-awareness, allowing individuals to identify patterns of behavior and make conscious choices for personal growth and change.
Conflict Resolution: Transactional Analysis offers tools for resolving conflicts by analyzing transactional patterns, identifying miscommunications, and facilitating open dialogue.
Therapeutic Approach: Transactional Analysis is used in psychotherapy to help individuals address emotional and behavioral challenges, gain insight into their motivations, and develop healthier coping strategies.
Practical Steps for Applying Transactional Analysis
Observe Your Ego States: Pay attention to your thoughts, emotions, and behaviors in various situations. Identify whether you are operating from the Parent, Adult, or Child ego state.
Analyze Transactions: Reflect on your interactions with others. Are the transactions complementary or crossed? How do they contribute to the dynamics of the conversation?
Recognize Patterns: Identify recurring patterns in your communication and behavior. Are there certain triggers that influence your responses?
Challenge Life Positions: Explore your underlying life position. Are you operating from a position of positivity (I'm OK) or negativity (I'm Not OK)? Consider how this perspective impacts your interactions.
Practice Empathy: Put yourself in others' shoes and consider their ego states and perspectives. This can enhance your understanding and empathy in interactions.
Transactional Analysis provides a unique and insightful lens through which we can view our interactions, relationships, and personal growth. By understanding ego states, transactions, and life positions, you can navigate conversations with clarity, empathy, and self-awareness. Whether you're striving for healthier relationships, improved communication, or personal development, Transactional Analysis offers practical tools to enhance your understanding of human interactions and pave the way for meaningful connections and growth.