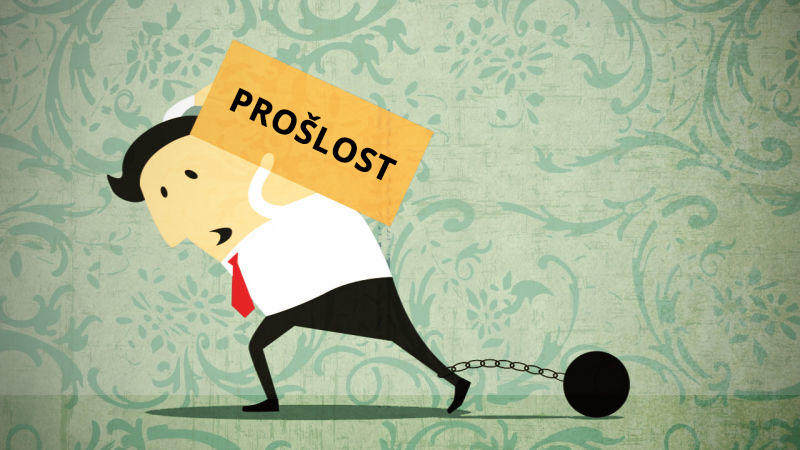 The past has an undeniable influence on our present lives, shaping our thoughts, behaviors, and emotions in profound ways. Whether we're aware of it or not, our past experiences, traumas, and memories continue to echo in our daily lives, affecting how we perceive ourselves and interact with the world. In this article, we'll delve into the strong influence of the past and explore how it remains intertwined with our present realities.
Unresolved Trauma: Past traumas that haven't been properly processed can continue to impact us, leading to emotional distress and influencing our responses to current events.
Negative Patterns: If we've experienced negative patterns in the past, such as unhealthy relationships or self-destructive behaviors, these patterns can persist and affect our current choices.
Self-Identity: Our past experiences contribute to the development of our self-identity. Positive or negative experiences can shape our self-esteem, self-worth, and self-concept.
Emotional Triggers: Certain events or situations can trigger emotions rooted in our past. These triggers can evoke strong emotional reactions that seem disproportionate to the present moment.
Attachment Styles: Our early attachment experiences with caregivers shape our attachment styles and influence how we form and maintain relationships as adults.
Cognitive Biases: Past experiences can lead to cognitive biases, shaping our perceptions and influencing how we interpret and react to new information.
Expectations: Past successes or failures can shape our expectations for the future, impacting our goals and decisions.
Understanding the Connection
Unconscious Influence: Often, the influence of the past is unconscious. Our thoughts, emotions, and behaviors may be driven by past experiences without us realizing it.
Triggers: Emotional triggers, such as feeling anxious when faced with confrontation, can stem from unresolved past experiences that are similar in nature.
Habits and Reactions: Habits and reactions that seem automatic are often rooted in our past conditioning and responses to similar situations.
Breaking Free from the Past
Self-Awareness: Developing self-awareness is crucial to understanding how the past impacts our present. Recognizing patterns and triggers is the first step.
Therapeutic Support: Therapy provides a safe space to explore past experiences, heal from trauma, and develop healthier coping mechanisms.
Mindfulness: Practicing mindfulness helps us stay present and observe our thoughts and emotions without judgment, allowing us to respond consciously.
Cultivating Positive Experiences: Creating positive experiences in the present can help counteract the negative impact of past traumas and memories.
Reframing: Reframing our perception of past events can help us reinterpret them in a way that empowers us rather than holds us back.
Building a Resilient Present
Embracing Growth: Recognize that the past doesn't have to define you. Embrace the potential for growth and change in the present moment.
Self-Compassion: Practice self-compassion by treating yourself with the same kindness you'd offer a friend who has experienced difficulties.
Setting Boundaries: Establish healthy boundaries to protect yourself from negative influences and triggers associated with the past.
Forgiveness: Forgiving yourself and others for past mistakes can free you from the emotional burdens of the past.
The strong influence of the past on our present lives is undeniable, but it doesn't have to be limiting. By becoming aware of how the past shapes our thoughts, feelings, and behaviors, we can take proactive steps to heal, grow, and shape a resilient and empowered present. Through self-awareness, therapy, mindfulness, and self-compassion, we can release ourselves from the grip of the past and create a life filled with possibility, growth, and fulfillment. Remember that the present moment is an opportunity to shape your own narrative and rewrite the story of your life.