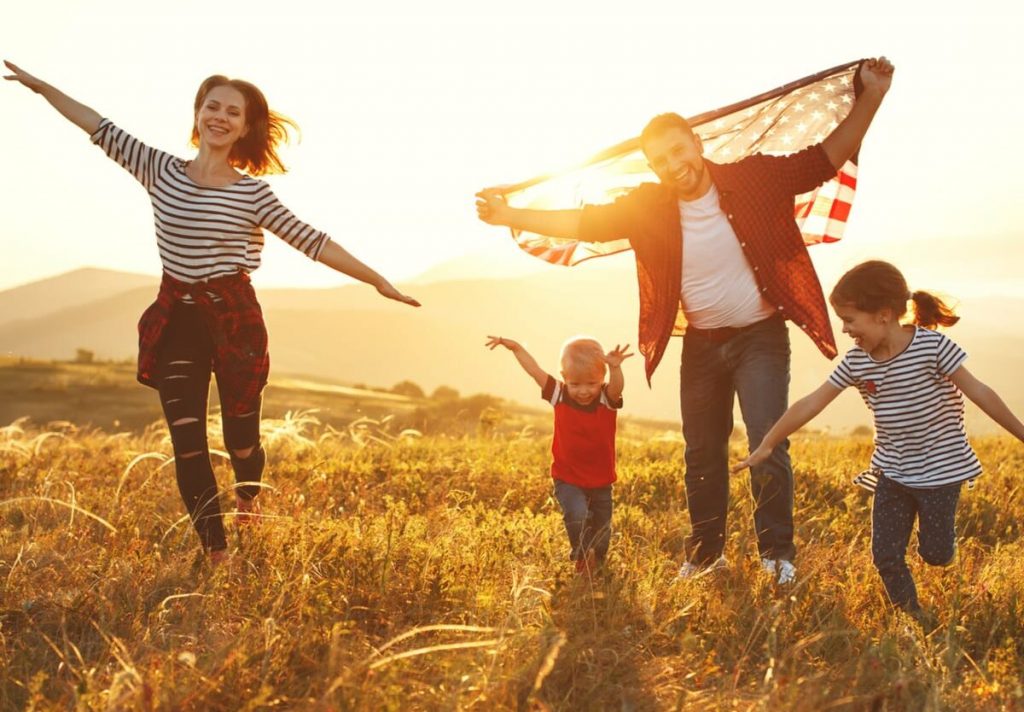 Family – a word that conjures feelings of warmth, support, and belonging. In a world filled with constant changes and challenges, the power of family remains a constant source of strength and comfort. This article explores the profound impact of family connections on our physical, emotional, and mental well-being. From fostering a sense of identity to providing unwavering support, let's delve into the incredible power that lies within the bonds of family.
The Foundation of Identity
Our family is often our first introduction to the world and plays a crucial role in shaping our sense of self. From the stories shared around the dinner table to the traditions passed down through generations, family provides the foundation upon which we build our identities. These shared experiences help us understand our history, values, and cultural roots, giving us a strong sense of belonging and purpose.
Emotional Support and Resilience
In times of joy and in moments of sorrow, family stands as a pillar of unwavering support. The emotional bonds formed within the family unit create a safe space where we can express our thoughts, feelings, and vulnerabilities without fear of judgment. Whether celebrating achievements or navigating challenges, knowing that our family is there to cheer us on or offer a shoulder to lean on bolsters our emotional well-being.
During times of adversity, the power of family truly shines. The collective strength derived from family support enhances our resilience and ability to cope with life's curveballs. When faced with hardships, having loved ones by our side provides a sense of security and a reminder that we are not alone in our journey.
Nurturing Mental Wellness
The impact of family on mental health is profound. Open communication and a strong support system within the family can contribute to reduced stress levels and improved mental well-being. Engaging in meaningful conversations, sharing experiences, and seeking advice from family members can offer perspective and alleviate feelings of isolation.
Moreover, the power of family extends to the prevention and management of mental health challenges. By fostering an environment where mental health is discussed openly and without stigma, families can play a pivotal role in recognizing early signs of issues and seeking appropriate professional help when needed.
Building Lifelong Relationships
Family relationships are often the longest-lasting connections we will ever have. These bonds have the potential to grow stronger over time, nurturing a sense of belonging that endures through generations. Celebrating milestones, creating cherished memories, and supporting one another's dreams contribute to the depth and longevity of these relationships.
Family Unity and Well-Being
Beyond the individual benefits, the power of family also has a positive impact on society as a whole. Strong family units foster a sense of community, empathy, and cooperation. Children raised in supportive and loving families tend to exhibit higher levels of self-esteem, better social skills, and a greater ability to form healthy relationships in the future.
Practical Ways to Strengthen Family Bonds
Quality Time: Set aside dedicated time for family activities, whether it's a weekly game night, cooking together, or taking a leisurely walk in the park.
Open Communication: Create an environment where family members feel comfortable expressing their thoughts and feelings without judgment.
Celebrate Traditions: Participate in family traditions that honor your heritage and create lasting memories.
Supportive Space: Encourage each family member's individual pursuits, hobbies, and interests.
Problem Solving: Collaborate as a family to find solutions to challenges, teaching teamwork and critical thinking.
Express Gratitude: Take time to express gratitude for one another's presence and contributions to the family.
Conclusion
The power of family is a force that shapes our lives in profound ways. From nurturing our sense of self to providing vital emotional support, family bonds contribute to our overall well-being. By recognizing and fostering the strength of these connections, we can navigate life's ups and downs with resilience, love, and a deep sense of belonging.