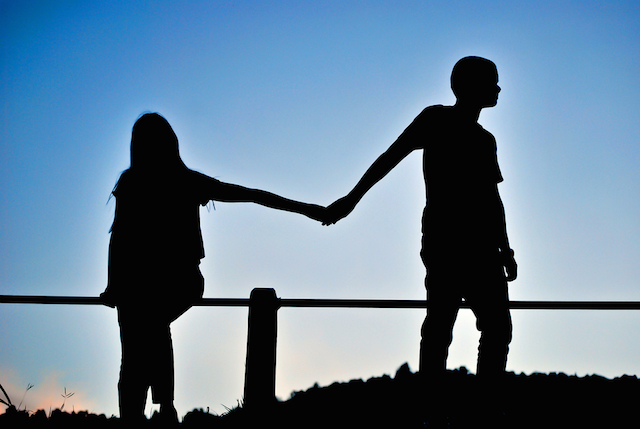 Navigating the complexities of relationships can be both rewarding and challenging. Sometimes, despite the love you feel for someone, there come moments when staying together may not be the healthiest choice. This article explores signs that indicate it's time to break up with someone you still love, helping you make a well-informed decision for your well-being and growth.
Lack of Growth: Relationships should encourage personal growth and development. If you find that you're not evolving as an individual or as a couple, it may be time to reconsider.
Constant Conflict: Frequent arguments, misunderstandings, and unresolved issues can create a toxic environment that hinders the happiness of both partners.
Loss of Trust: Trust is the foundation of any healthy relationship. If trust has been eroded due to deceit or betrayal, rebuilding it might not be feasible.
Different Life Goals: When you and your partner have fundamentally different life goals and visions for the future, it can lead to long-term dissatisfaction.
Emotional Neglect: Feeling emotionally unsupported or neglected in a relationship can take a toll on your mental well-being.
Unbalanced Effort: Relationships require effort from both partners. If one consistently puts in more effort than the other, it can lead to resentment.
Incompatible Values: Fundamental differences in values, such as religion, ethics, or lifestyle, can strain a relationship over time.
Loss of Communication: A breakdown in communication can lead to misunderstanding and distance between partners.
Feeling Trapped: If you feel trapped in the relationship or it's preventing you from pursuing your goals, it might be time to reassess.
Lack of Intimacy: A significant decrease in physical and emotional intimacy may signify deeper underlying issues.
Breaking Up with Love in Mind
Recognizing Your Needs: Prioritize your emotional and mental well-being by acknowledging your own needs and boundaries.
Seeking Professional Guidance: If you're unsure, seeking guidance from a therapist can provide valuable insights.
Taking Time Apart: A temporary break can give you both space to evaluate your feelings and needs.
Open Communication: If you decide to break up, have an open and honest conversation with your partner, expressing your reasons and feelings.
Embracing Grief: Allow yourself to grieve the loss of the relationship, even if it's ultimately the right decision.
Moving Forward
Self-Care: Focus on self-care and personal growth as you navigate life without the relationship.
New Beginnings: Embrace the opportunity for new experiences and relationships that align with your values and aspirations.
Learn from the Experience: Reflect on the lessons you've learned from the relationship, which can help you make healthier choices in the future.
Recognizing the signs that it's time to end a relationship, even when love remains, is a difficult but necessary step toward personal growth and well-being. Relationships are meant to enrich our lives and help us evolve, but there are times when staying together can hinder that progress. By acknowledging signs of trouble, seeking professional guidance, and having open conversations, you can make a decision that ultimately honors both your feelings and your journey towards a healthier, happier future. Remember that breaking up, while challenging, can also pave the way for new beginnings and personal empowerment.