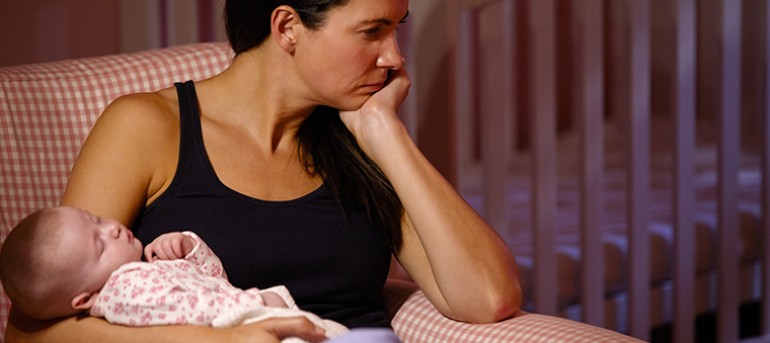 Welcoming a new life into the world is a joyous occasion, but for some mothers, the postpartum period can be accompanied by unexpected challenges. Postpartum depression is a real and common experience that can affect a mother's emotional well-being after childbirth. In this article, we'll delve into postpartum depression, its signs, causes, and strategies for coping and seeking help.
Understanding Postpartum Depression
Postpartum depression (PPD) is a type of depression that occurs after giving birth. It can affect mothers emotionally, mentally, and even physically, leading to feelings of sadness, anxiety, and detachment from their newborns.
Signs and Symptoms
Persistent Sadness: Feeling persistently sad, overwhelmed, or hopeless, often accompanied by frequent bouts of crying.
Loss of Interest: A sudden loss of interest or pleasure in activities that were once enjoyable.
Fatigue and Low Energy: Constant fatigue and low energy levels, often unrelated to the physical demands of caring for a newborn.
Changes in Appetite: Significant changes in appetite, leading to weight loss or gain.
Sleep Disturbances: Insomnia or excessive sleep, often unrelated to the baby's sleep schedule.
Irritability or Agitation: Feeling easily irritated, agitated, or excessively anxious.
Difficulty Bonding: Struggling to form a strong emotional bond with the newborn.
Causes and Risk Factors
Hormonal Changes: Rapid hormonal changes after childbirth can contribute to mood fluctuations.
Physical Stress: Physical changes, sleep deprivation, and recovery from childbirth can add stress to a new mother's life.
Emotional Stress: Adjusting to a new role and responsibilities, combined with societal expectations, can cause emotional stress.
History of Depression: A history of depression, anxiety, or other mental health issues can increase the risk of PPD.
Lack of Support: Limited support from family, friends, or partners can contribute to feelings of isolation.
Coping Strategies
Seeking Professional Help: If you suspect you have PPD, reach out to a healthcare provider or mental health professional for assessment and support.
Open Communication: Share your feelings with a trusted loved one or therapist, creating a safe space for your emotions.
Self-Care: Prioritize self-care activities that promote relaxation, whether it's taking short breaks, getting rest, or engaging in hobbies.
Healthy Lifestyle: Adopting a balanced diet and engaging in regular physical activity can positively impact your mood.
Support Groups: Joining support groups for new mothers can provide a sense of community and shared experiences.
Partner Involvement: Engage your partner in baby care and household responsibilities to alleviate stress.
Importance of Seeking Support
Reducing Stigma: Seeking help for PPD breaks down stigma surrounding mental health struggles after childbirth.
Effective Treatment: Early intervention can lead to effective treatment and improved well-being for both the mother and the baby.
Validation of Emotions: Seeking support validates your emotions and reminds you that you're not alone in your experiences.
Creating a Support Network: Establishing a support network can provide resources, guidance, and understanding during this challenging time.
Postpartum depression is a reality for many new mothers, and seeking help is not a sign of weakness but of strength and self-care. Understanding the signs, causes, and available support is crucial for managing PPD effectively. Remember that you are not alone in this journey, and there are resources and professionals ready to provide guidance, compassion, and strategies for coping. With the right support and strategies, you can navigate postpartum depression and focus on nurturing your well-being and the well-being of your new baby.