Marriage is a journey of companionship, trust, and shared experiences, including physical intimacy. Sex in marriage plays a crucial role in maintaining a strong emotional connection and overall relationship satisfaction. In this article, we'll explore the significance of sex in marriage, common challenges couples may face, and effective ways to nurture a fulfilling and healthy sexual relationship.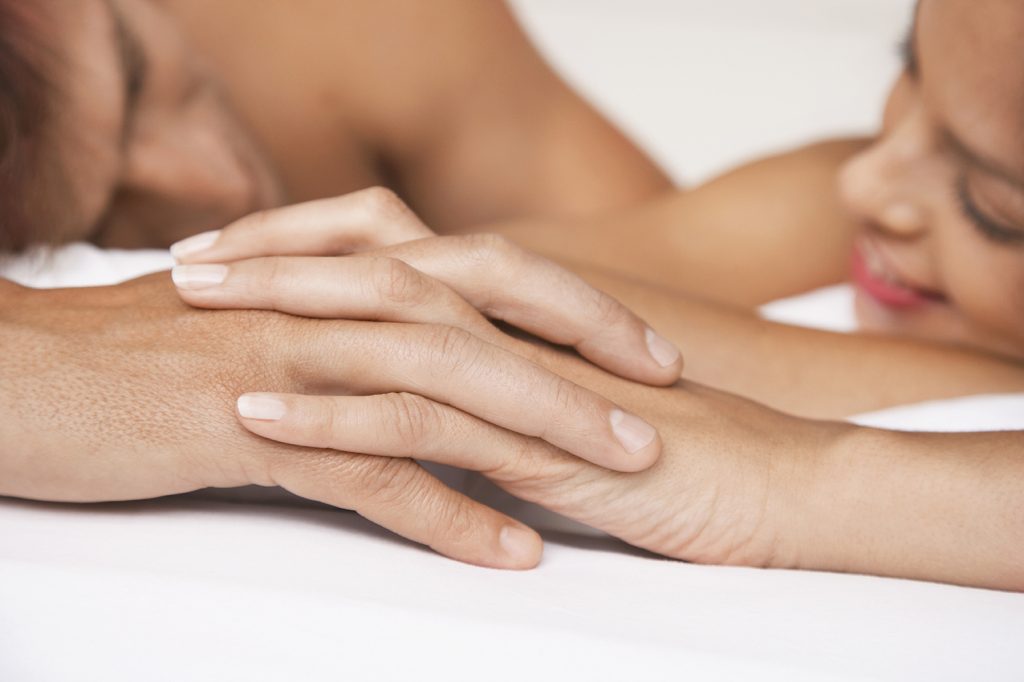 The Importance of Sex in Marriage
Sex is not just a physical act; it's a means of expressing love, intimacy, and affection between partners. It fosters emotional closeness and strengthens the bond between spouses. A fulfilling sexual relationship contributes to:
Emotional Connection: Intimacy and vulnerability during sex create a deeper emotional connection between partners.
Communication: Sharing desires, preferences, and concerns fosters open communication.
Stress Relief: Sex can serve as a natural stress-reliever, promoting relaxation and well-being.
Physical Health: Intimate activities contribute to physical health by increasing heart rate and promoting the release of feel-good hormones.
Challenges in Maintaining a Healthy Sexual Relationship
Mismatched Libidos: Differences in sexual desire between partners can create tension and frustration.
Routine and Predictability: Monotony in the bedroom can lead to a decrease in sexual excitement and interest.
Life Stressors: External stressors like work, parenting, and financial issues can impact a couple's sex life.
Body Image and Insecurities: Personal insecurities or body image issues can affect one's comfort with intimacy.
Health Issues: Physical health problems or mental health conditions can interfere with sexual desire or performance.
Nurturing a Fulfilling Sexual Relationship
Communication: Openly discuss desires, boundaries, and concerns to ensure both partners feel heard and understood.
Quality Time: Spend quality time together outside the bedroom to foster emotional connection and intimacy.
Variety and Exploration: Experimenting with new activities or exploring fantasies can reignite passion.
Physical Health: Prioritize physical well-being through regular exercise, a balanced diet, and adequate sleep.
Stress Management: Find healthy ways to manage stress, such as meditation, exercise, or engaging in hobbies.
Professional Help: If challenges persist, consider seeking the guidance of a therapist specializing in relationships or sex therapy.
Addressing Mismatched Libidos
Open Dialogue: Discuss differences in sexual desire without blame, focusing on finding solutions together.
Compromise: Find middle ground that respects both partners' needs and boundaries.
Scheduled Intimacy: Agree on regular times for intimacy, giving both partners time to mentally prepare.
Quality Over Quantity: Focus on the quality of intimate moments rather than the frequency.
Exploration: Discover activities that both partners find enjoyable and fulfilling.
Seeking Professional Help
Persistent Challenges: If intimacy struggles persist despite efforts, consulting a therapist can provide guidance.
Physical or Mental Health Concerns: Health issues impacting sexual function should be addressed with a healthcare provider.
Past Trauma: If past traumas affect intimacy, a therapist experienced in trauma healing can help.
Sex in marriage is an important facet of emotional connection and overall relationship satisfaction. It's a way to express love, vulnerability, and affection between partners. While challenges may arise, open communication, empathy, and a willingness to explore solutions together can help maintain a healthy sexual relationship. Remember that seeking professional help is a valid option for addressing persistent challenges and enhancing intimacy. By nurturing a fulfilling sexual connection, couples can continue to strengthen their bond and create a harmonious and fulfilling marital journey.