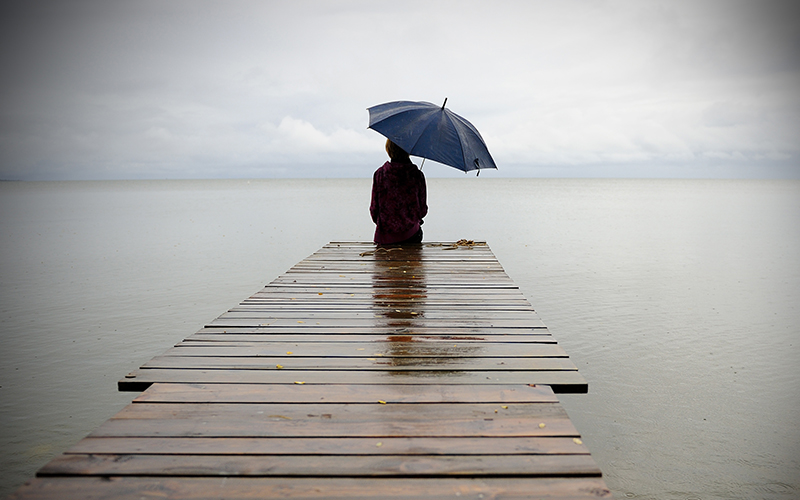 Loneliness is a universal human emotion that can affect anyone, regardless of age, background, or circumstances. It's a complex feeling of isolation and disconnection that can impact our mental, emotional, and physical well-being. In this article, we'll delve into the different aspects of loneliness, its potential causes, effects, and practical strategies to cope with and overcome feelings of isolation.
Understanding Loneliness
Loneliness is more than just being physically alone; it's a deep sense of emptiness and longing for meaningful connection. It can arise from various factors, including:
Social Isolation: Physical separation from friends, family, or community can lead to feelings of loneliness.
Life Transitions: Major life changes like moving to a new place, starting college, or experiencing loss can trigger loneliness.
Lack of Meaningful Relationships: Having few close relationships or feeling misunderstood in existing ones can contribute to loneliness.
Technology Overuse: Ironically, excessive use of technology and social media can lead to feelings of isolation.
Effects of Loneliness
Mental Health Impact: Prolonged loneliness is associated with increased risk of anxiety, depression, and other mental health issues.
Physical Health Consequences: Loneliness has been linked to elevated stress levels, weakened immune system, and cardiovascular problems.
Negative Self-Perception: Loneliness can lead to negative self-esteem and self-worth, reinforcing feelings of isolation.
Cognitive Effects: It may affect concentration, memory, and decision-making abilities.
Coping with Loneliness
Self-Awareness: Recognize and acknowledge your feelings of loneliness without judgment.
Reach Out: Initiate contact with friends, family, or acquaintances. Sometimes, taking the first step can lead to meaningful connections.
Join Groups or Activities: Participate in groups or events related to your interests to meet like-minded individuals.
Volunteer: Volunteering allows you to connect with others while contributing to a cause you care about.
Practice Self-Compassion: Be kind to yourself and treat yourself as you would a friend who's going through a tough time.
Limit Social Media: While social media can connect us, it can also contribute to feelings of inadequacy. Use it mindfully.
Therapeutic Interventions: Seeking the guidance of a therapist can provide tools to manage loneliness and develop coping strategies.
The Importance of Connection
Quality Over Quantity: Focus on cultivating a few deep, meaningful relationships rather than many shallow ones.
Openness: Be open about your feelings of loneliness with trusted friends or family members. They might be feeling the same way.
Active Listening: Engage in active listening when conversing with others. Showing genuine interest fosters connection.
Empathy: Understand that others may also experience loneliness. Showing empathy can bridge the gap between people.
Mutual Support: Engage in activities that provide mutual support, such as joining a support group.
Loneliness is a common human experience that deserves attention and understanding. It's important to recognize that you're not alone in feeling lonely. By acknowledging your emotions, reaching out to others, and seeking meaningful connections, you can navigate through feelings of isolation and build a support network that uplifts your well-being. Remember that connection, whether with friends, family, or a therapist, is a powerful tool to overcome loneliness and create a more fulfilling and enriching life.