Our thoughts play a significant role in shaping our emotions and perceptions of the world around us. However, not all thoughts are accurate reflections of reality. Cognitive distortions are patterns of thinking that lead us to perceive situations in inaccurate and negative ways. These distortions can have a profound impact on our mental and emotional well-being, often leading to unnecessary stress, anxiety, and self-doubt. In this article, we'll explore common cognitive distortions, how they hurt us, and strategies to overcome them.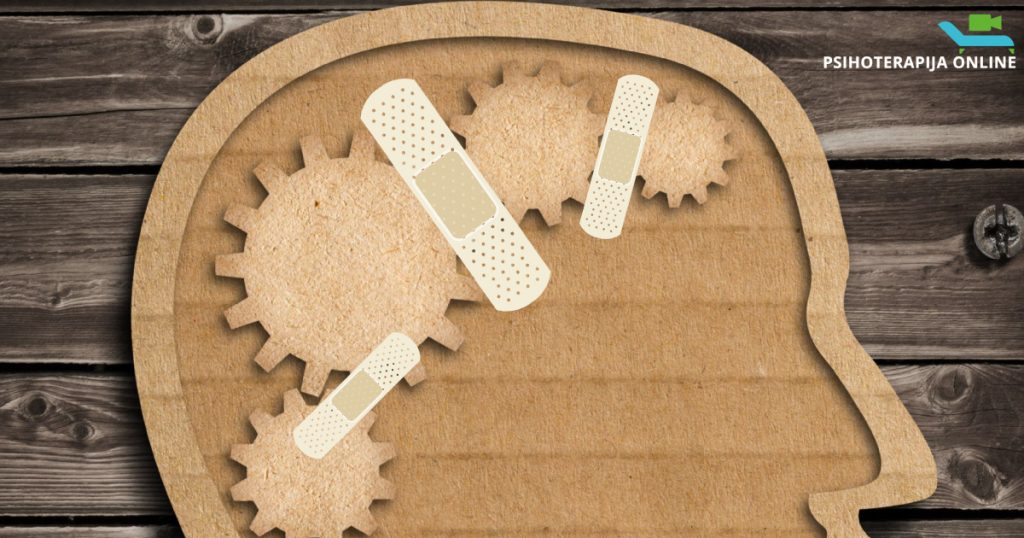 All-or-Nothing Thinking: Also known as black-and-white thinking, this distortion involves seeing situations as either perfect or a complete failure, with no middle ground. This rigidity can lead to frustration and a fear of taking risks.
Catastrophizing: This distortion involves imagining the worst-case scenario, even if it's highly unlikely. Catastrophizing can amplify anxiety and prevent us from taking healthy risks.
Overgeneralization: When we make sweeping conclusions based on a single event, we're overgeneralizing. For example, if a single relationship ends, we might assume we'll never find love. This distortion can limit our perspective.
Mental Filtering: Focusing solely on negative aspects of a situation while ignoring positive ones is mental filtering. This can lead to a skewed perception of reality and increased feelings of inadequacy.
Discounting the Positive: Ignoring or downplaying positive experiences, compliments, or achievements is discounting the positive. This distortion can erode self-esteem and self-worth.
Mind Reading: Assuming we know what others are thinking without any evidence is mind reading. This distortion can lead to misunderstandings and unnecessary worry.
Emotional Reasoning: Believing our feelings reflect reality is emotional reasoning. If we feel anxious, we might assume something bad will happen, even if there's no evidence to support it.
Should Statements: Using "should," "must," or "ought to" to impose unrealistic expectations on ourselves is harmful. This distortion can lead to feelings of guilt and self-criticism.
Personalization: Taking responsibility for events beyond our control is personalization. This can lead to unnecessary guilt and self-blame.
Labeling: Attaching negative labels to ourselves based on past mistakes is labeling. This distortion can erode self-esteem and hinder personal growth.
Impact of Cognitive Distortions
Increased Stress: Cognitive distortions can cause us to see ordinary situations as threats, leading to heightened stress and anxiety.
Negative Self-Image: Distorted thinking often leads to negative self-perceptions and self-criticism, harming our self-esteem.
Relationship Strain: Cognitive distortions can affect how we interpret others' actions, leading to misunderstandings and strained relationships.
Reduced Problem-Solving: Distorted thinking hinders our ability to see situations objectively, making it difficult to find effective solutions.
Risk Aversion: Fear of worst-case scenarios due to distortions can prevent us from pursuing new opportunities or challenges.
Overcoming Cognitive Distortions
Awareness: Recognizing cognitive distortions is the first step to overcoming them. Keep a journal to identify patterns in your thinking.
Challenge Distortions: Question the validity of your thoughts. Are they based on evidence, or are they assumptions? Consider alternative explanations.
Reframe Thoughts: Replace distorted thoughts with more balanced and realistic ones. Instead of "I'm a failure," think "I made a mistake, but I can learn from it."
Practice Mindfulness: Mindfulness helps you observe thoughts without judgment. This can prevent you from automatically accepting distorted thoughts as truth.
Seek Professional Help: If cognitive distortions significantly impact your well-being, consider seeking therapy. Cognitive Behavioral Therapy (CBT) is particularly effective in addressing these distortions.
Cognitive distortions can significantly impact our mental and emotional well-being, leading to stress, anxiety, and negative self-perceptions. By recognizing common distortions and actively challenging them, we can regain control over our thoughts and emotions. Remember that overcoming cognitive distortions is a gradual process that requires patience and self-compassion. With awareness and effort, you can reshape your thought patterns and cultivate a healthier, more balanced mindset.