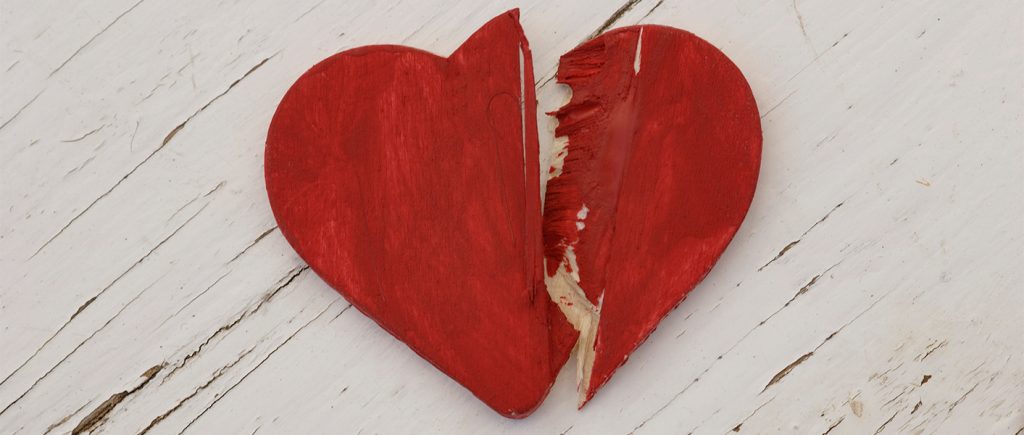 Experiencing a broken heart is a universal human emotion that comes with intense pain and sorrow. While the journey to healing might feel daunting, it's important to recognize that the power to mend a broken heart lies within ourselves. In this article, we'll explore how we can find solace, strength, and healing within, paving the way to a renewed sense of self and eventual recovery.
Acknowledging Pain: The first step to healing is acknowledging the pain. Allow yourself to feel the emotions associated with heartbreak, including sadness, anger, and confusion.
Self-Compassion: Treat yourself with kindness and understanding during this challenging time. Self-compassion involves offering the same care to yourself as you would to a dear friend.
Time as a Healer: While time cannot erase pain completely, it allows wounds to gradually heal. Give yourself the time you need to process your feelings.
Seeking Support: Reach out to friends, family, or a therapist who can provide a listening ear and offer guidance during your healing journey.
Accepting Change: Heartbreak often signifies a significant change in our lives. Embrace this change as an opportunity for personal growth and transformation.
Self-Reflection: Reflect on the relationship and the lessons it taught you. This introspection can lead to greater self-awareness and personal development.
Rediscovering Passions: Engage in activities you enjoy or explore new interests. Rediscovering your passions can bring a sense of purpose and joy.
Mindfulness: Practice mindfulness to stay present and manage overwhelming emotions. Mindfulness techniques can help you process your feelings without getting stuck in them.
Setting Boundaries: Establish healthy boundaries with your ex-partner to facilitate your healing process. Limit contact if necessary to avoid reopening emotional wounds.
Positive Affirmations: Incorporate positive affirmations into your daily routine to counter negative thoughts and boost your self-esteem.
The Power Within
Self-Discovery: Heartbreak provides an opportunity for self-discovery. As you navigate through the pain, you'll gain insights into your strengths, values, and priorities.
Resilience: Overcoming heartbreak fosters resilience – the ability to bounce back from adversity stronger than before.
Embracing Independence: Heartbreak can help you rediscover your independence and sense of self. As you heal, you'll learn to rely on yourself for happiness and fulfillment.
Reframing the Narrative: Reframe your perspective on the breakup. Instead of viewing it as a failure, consider it a stepping stone toward personal growth.
Building Inner Strength: The process of healing from heartbreak builds inner strength, helping you face future challenges with resilience.
Embracing Imperfection: Heartbreak reminds us that life is imperfect. Embrace this imperfection as part of the human experience.
Steps Toward Healing
Practice Self-Care: Engage in activities that nurture your well-being, such as exercise, healthy eating, and adequate sleep.
Journaling: Write down your thoughts and feelings as a way to process your emotions. Journaling can provide clarity and a sense of release.
Engage with Others: Surround yourself with supportive people who uplift and encourage you during your healing journey.
Learn from the Experience: Heartbreak can be a valuable teacher. Take away lessons about what you want and need in future relationships.
Visualize Healing: Close your eyes and visualize a future where you've healed and moved forward. This positive visualization can inspire hope.
Celebrate Small Wins: Acknowledge your progress, no matter how small. Celebrate every step you take toward healing.
The journey to healing a broken heart is deeply personal and unique to each individual. While the pain may feel overwhelming, it's essential to remember that the power to heal resides within ourselves. By acknowledging our pain, practicing self-compassion, seeking support, and embracing the lessons learned, we can gradually mend our broken hearts. The process of healing not only brings about recovery but also fosters resilience, self-discovery, and personal growth. As we find healing within, we pave the way for a brighter and more fulfilling future.