In the journey of life, our relationship with ourselves plays a pivotal role in shaping our overall well-being and happiness. Two important concepts that often come into play are self-acceptance and self-esteem. While they might seem similar, they have distinct meanings and implications. In this article, we'll delve into the differences between self-acceptance and self-esteem, exploring their significance and how they contribute to a healthier sense of self.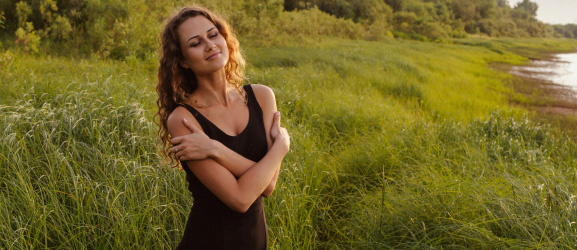 Self-Acceptance: What Does it Mean?
Self-acceptance involves recognizing and embracing all aspects of who you are – your strengths, weaknesses, quirks, and imperfections. It's about acknowledging your worthiness and showing kindness to yourself, regardless of your perceived flaws or past mistakes.
Key Aspects of Self-Acceptance
Embracing Imperfections: Self-acceptance involves acknowledging that nobody is perfect and that imperfections are part of being human.
Non-Judgmental Attitude: It's about treating yourself with the same compassion and understanding that you would offer to a friend.
Letting Go of Comparison: Self-acceptance means releasing the need to compare yourself to others and recognizing that your journey is unique.
Being Present: It involves living in the present moment rather than dwelling on past regrets or worrying about the future.
Self-Esteem: Understanding its Essence
Self-esteem refers to the overall opinion you hold about yourself, encompassing your sense of worth, value, and competence. It's how you evaluate your abilities and accomplishments, contributing to your overall confidence and self-assurance.
Key Components of Self-Esteem
Self-Worth Assessment: Self-esteem involves assessing your capabilities, accomplishments, and attributes to determine your value.
External Validation Influence: It can be influenced by external factors such as achievements, praise, and recognition from others.
Impact on Confidence: Healthy self-esteem is associated with confidence, a positive self-image, and the belief that you're deserving of happiness.
Resilience: People with healthy self-esteem tend to bounce back from setbacks and challenges with greater resilience.
The Balance Between Self-Acceptance and Self-Esteem
While self-acceptance and self-esteem are distinct concepts, they are interconnected and together contribute to a well-rounded sense of self. Striking a balance between these two aspects can lead to a more fulfilling and contented life.
Building Healthy Self-Esteem: Fostering a positive self-esteem involves acknowledging your strengths and achievements while recognizing that your worth extends beyond external validation.
Practicing Self-Acceptance: Embrace your flaws, imperfections, and past mistakes as part of your journey. Treat yourself with the same compassion you'd offer to others.
Release Perfectionism: Let go of unrealistic expectations and understand that no one is flawless. Celebrate your progress and efforts rather than fixating on perfection.
Positive Self-Talk: Cultivate self-talk that is kind and nurturing. Challenge negative thoughts and replace them with affirmations of self-acceptance and self-worth.
Mindfulness and Present Moment: Practice mindfulness to stay present and foster a sense of self-awareness that supports both self-acceptance and self-esteem.
Self-acceptance and self-esteem are two essential components of a healthy self-image. While they have distinct aspects, they work hand in hand to shape your perception of yourself and your overall well-being. By nurturing self-acceptance and cultivating healthy self-esteem, you can build a foundation of self-worth that is resilient, compassionate, and authentic. Remember that your journey towards self-acceptance and healthy self-esteem is unique, and with intentional effort, you can create a more balanced and fulfilling relationship with yourself.