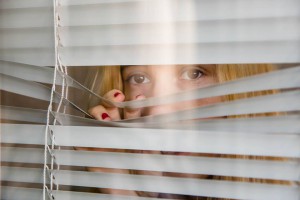 Life is a journey filled with opportunities, experiences, and growth. However, for some individuals, the fear of life can cast a shadow on their ability to fully engage and enjoy the world around them. In this article, we'll explore the concept of the fear of life, its causes, symptoms, and offer insights into how to overcome this fear and embrace a more fulfilling existence.
Understanding the Fear of Life
The fear of life, also known as "thaasophobia," is a psychological condition characterized by an intense and irrational fear of living life to its fullest. While fear is a natural response to certain situations, this fear goes beyond normal apprehension and prevents individuals from fully participating in activities, forming relationships, or pursuing their goals.
Common Signs of the Fear of Life
Avoidance of New Experiences: Individuals with the fear of life may avoid trying new things, traveling, or engaging in activities that involve stepping out of their comfort zone.
Social Isolation: They may withdraw from social interactions and isolate themselves to avoid potential triggers or discomfort.
Overwhelming Anxiety: Thinking about the uncertainties and challenges of life can evoke intense anxiety and panic.
Negative Self-Talk: Those with the fear of life may engage in negative self-talk, convincing themselves that they are not capable of handling life's challenges.
Procrastination: Fear of the unknown can lead to procrastination, preventing individuals from taking action towards their goals.
Causes of the Fear of Life
Past Trauma or Negative Experiences: Negative past experiences, such as failures or disappointments, can contribute to the fear of facing life's uncertainties.
Anxiety Disorders: Certain anxiety disorders, such as generalized anxiety disorder, can amplify the fear of life.
Low Self-Esteem: Individuals with low self-esteem may doubt their abilities to navigate life's challenges, leading to fear.
Perfectionism: Setting unrealistically high standards for oneself can create anxiety around not being able to meet those standards in life.
Coping Strategies for Overcoming the Fear of Life
Challenge Negative Thoughts: Identify and challenge negative beliefs and thoughts that contribute to the fear of life. Replace them with more realistic and positive perspectives.
Set Achievable Goals: Break down larger goals into smaller, achievable steps. Celebrate each small success to build confidence.
Face Your Fears Gradually: Expose yourself to situations that trigger fear in a gradual and controlled manner, allowing you to build resilience.
Practice Mindfulness: Mindfulness techniques can help you stay present and reduce anxiety related to future uncertainties.
Seek Professional Help: Therapists or counselors can provide guidance and strategies to overcome the fear of life, addressing underlying causes and promoting personal growth.
Embracing a More Fulfilling Life
Focus on the Present Moment: Shift your focus from worrying about the future to fully experiencing and appreciating the present moment.
Build a Support System: Surround yourself with supportive friends, family members, or support groups that encourage and uplift you.
Celebrate Small Wins: Acknowledge and celebrate your achievements, no matter how small they may seem. Each step forward is a victory.
Practice Self-Compassion: Be kind and compassionate towards yourself. Remember that it's okay to face challenges and take things one step at a time.
The fear of life can cast a shadow on our potential for growth, joy, and fulfillment. By recognizing its signs, understanding its causes, and implementing healthy coping strategies, you can overcome this fear and embrace a life filled with possibilities. Remember that seeking professional help is a valuable step in this journey. With determination, self-compassion, and a willingness to step out of your comfort zone, you can gradually overcome the fear of life and embark on a path of self-discovery, resilience, and empowerment.