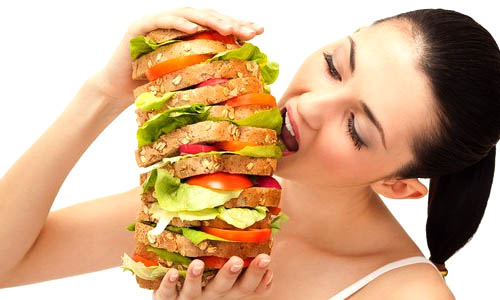 In the tapestry of human experiences, our relationship with food and body image can play a significant role. Bulimia, a complex eating disorder, highlights the emotional struggles individuals face in their quest for control and self-esteem. In this article, we'll delve into the world of bulimia, its causes, symptoms, and offer insights into seeking help, support, and the journey to recovery.
Understanding Bulimia
Bulimia nervosa, often referred to as bulimia, is an eating disorder characterized by cycles of binge eating followed by compensatory behaviors to prevent weight gain. These behaviors can include self-induced vomiting, excessive exercise, fasting, or the misuse of laxatives. Bulimia often arises from a complex interplay of psychological, genetic, and societal factors.
Common Signs and Symptoms
Binge Eating: Individuals with bulimia often consume large amounts of food in a short period, feeling a loss of control during these episodes.
Compensatory Behaviors: Following binge eating, individuals may engage in behaviors to rid their bodies of calories, such as vomiting, excessive exercise, or fasting.
Preoccupation with Body Image: Excessive focus on body weight, shape, and appearance, along with distorted body image perception, is common.
Secretive Behavior: Individuals may hide their eating patterns or behaviors due to shame or guilt, making it challenging for loved ones to recognize the issue.
Physical Symptoms: Repeated vomiting can lead to dental problems, electrolyte imbalances, gastrointestinal issues, and dehydration.
Causes of Bulimia
Genetic Factors: A family history of eating disorders or mental health conditions can increase the risk of developing bulimia.
Psychological Factors: Low self-esteem, perfectionism, and a negative body image can contribute to the development of bulimia.
Societal Pressures: Cultural ideals emphasizing thinness and beauty can fuel body dissatisfaction and disordered eating behaviors.
Trauma and Stress: Experiencing traumatic events or high levels of stress can trigger or exacerbate bulimia in vulnerable individuals.
Seeking Help and Support
Talk to a Professional: If you suspect you or someone you know is struggling with bulimia, seek help from a healthcare professional, therapist, or counselor.
Open Communication: Initiate a compassionate conversation with your loved one if you suspect they are facing bulimia. Offer support without judgment.
Therapeutic Intervention: Therapies such as cognitive-behavioral therapy (CBT), dialectical behavior therapy (DBT), and family-based therapy (FBT) are effective in treating bulimia.
Nutritional Guidance: Consulting with a registered dietitian or nutritionist can provide practical guidance for developing healthy eating habits.
Recovery and Coping Strategies
Therapeutic Techniques: Counseling and therapy provide tools to challenge distorted thoughts, manage emotions, and develop healthier coping mechanisms.
Self-Care: Engage in activities that bring joy, relaxation, and fulfillment, fostering a positive sense of self beyond appearance.
Support Groups: Connecting with others who have faced or are facing similar challenges can provide a sense of understanding and community.
Mindfulness and Acceptance: Practice mindfulness to stay present and cultivate self-acceptance, fostering a healthier relationship with yourself and your body.
Bulimia is a complex disorder that affects both physical and emotional well-being. Understanding its signs, causes, and seeking help are crucial steps towards recovery. Remember that seeking professional guidance and support from loved ones is vital in this journey. As you embark on the path to recovery, remember that healing is possible, and by fostering a compassionate relationship with yourself, developing healthier coping mechanisms, and seeking appropriate treatment, you can move toward a more balanced and fulfilling life.